Interdisciplinary Design Studio – 2
With participants from different disciplines, the second Interdisciplinary Design Studio (IDS-2), that is organized by METU Design Factory with support from METU Technopolis and is sponsored by industry and NGOs, started on January 27th, 2016.
We received 120 applications and 38 students were accepted to the IDS-2. With the mentorship of METU DF faculty and industry partners, we introduce the principles of interdisciplinary collaborative work to students in regards to design studies.
In the eight-week long IDS-2, interdisciplinary student teams will address the themes and/or problems identified by our industry partners. They are expected to develop ideas, designs, and even prototypes. Each team's work is guided by two academic and one industry mentor. Final products will be presented at a campus-wide ceremony.
Atok
Yaşar Berk Arı – Merve Civelek – Oğuzhan Demirdöğen – Emel Erdal – Baturalp Goncagül – Toghrul Karimli – Merve Yılmaz – Hakan Yılmazer
One of the biggest problems of armored vehicles is that they cannot pass easily and without difficulty. As the ATOK Group, our ideas inspired by nature are transformed into a system design in which armored vehicles can easily bypass ditches. Sensors placed in the car alert the system against any obstacle, allowing the vehicle to overcome obstacles easily.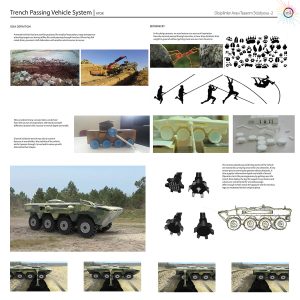 Dust Busters
Mehmet Akif Akkuş – Selcen Kökçü Çetin – Anıl Erdal – Pelin Göçmen – Gözde Nargile – Bayram Anıl Öztürk
The most common problems during shower cleaning are tilting, getting wet and spending a lot of time and effort. A cleaning system has been developed which can automatically control shower traps to minimize these problems. Automatic cleaning and interactive use of the product is the main working principle.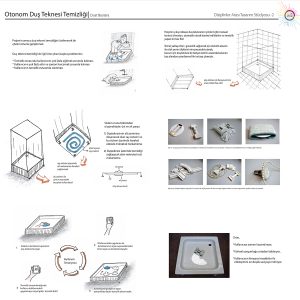 Feza-i Azrak
Ece Dinçer – Mine Ertok – Osman Kaan Karagöz – Hakan Mert – Merve Okkalı – Sedef Üstün
  This project focused on astronauts' problem of sleeping in the space station. Providing a sense of sleep and an ergonomic bed design like the rest of the world are factors that increase the working efficiency of astronauts. To achieve this, an artificial gravity was created in the space station so that astronauts can have the feeling of lying on the bed.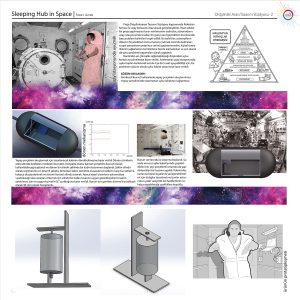 Harmony
Cem Dedekargınoğlu – Özge Güven – Ayşenur Tonbaz – Çağrı Yalçın
  The relationship between local people and migrants with asylum seekers in Turkey is weakened day by day. The Harmony group, believing that this relationship can be solved by establishing "empathy", has designed an "empathy place" that reflects the difficulties experienced by them. Due to its modularity and easy usability, it is a space feature that can be moved everywhere and reach more people.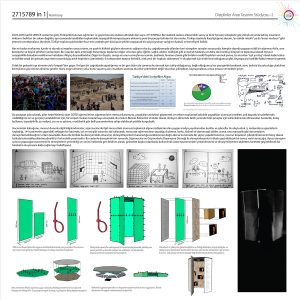 Nos Curabit
Meltem Atay – Özgür Baskın – Esra Cantürk – İdil Kara – İpek Koçak – Anıl Kürkçü – Birnur Şahin
  PufferPi is a fun toy that measures and evaluates the movement of the children having juvenile idiopathic arthritis. It reminds the exercise time while interacting with the child in audio and light feedback. By doing so, it allows you to make emotional connections with your child.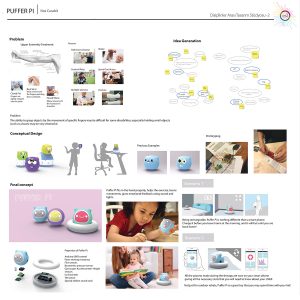 Pi Hola!
JeanPiere Demir – Çiğdem Demir – Berkin Nergis – Burhan Ölmez – Selin Özgür – Sercan Pekel – Buse Subaşı – İlkan Yıldırım
UXI is a module and system solution that solves the problem of more reliable, more valuable, and more user experience information that UX Labs in the research process is working on the rising trend of the user experience in recent years. The module works in the Pi Hola teaches the product to the user of the washing machine, and allows for more reliable and faster user experience research.